German Food Inspirations from the Source
Chilled German Lager…
Salty and Brown Pretzel Rolls…
Grilled Bratwurst with spicy mustard…
Warming Beer and Cheese Soup…
** When the weather turns cooler this is what we crave! **
Recently, we were moved to jump on a flight to visit Berlin and sample these cool weather staples at the source. Notably, in Kreuzberg Berlin, we indulged for a few happy hours at the weekly gathering of food entrepreneurs .We feasted on  incredibly decadent, never to be forgotten, cheesy spaetzle, as well as Venison, and amazing Apple Nut Kuchen…those divinely dry cakes with luscious fruits.  I remembered eating these, freshly baked by my Grandmother…wonderful smells and memories.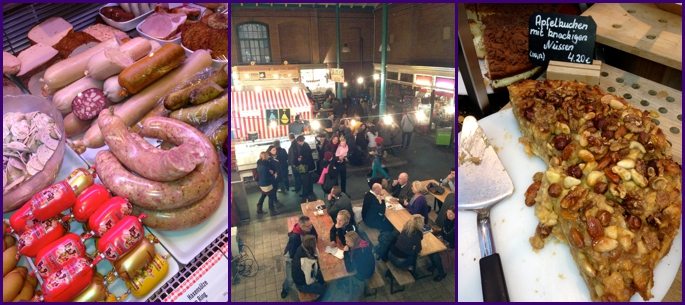 Germany as a food destination, Who Knew? And Yes!! Yes!! Yes!!
Chef Shawn will be bringing these delicious international
delicacies back home to Entertaining Company's kitchen this season.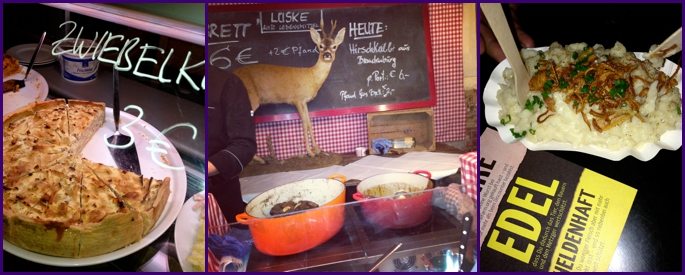 While a trip to Germany would easily satiate our palate, it's not like we can say "Beam Me Up Scotty!" Closer to home, we turn to The Radler, Chicago's favorite German restaurant, located in Logan Square! Their amazing smoked pork belly, braised rabbit, and smoked pork shoulder is just a snippet of their extensive Bavarian comfort food menu.