HOLIDAY PROMOTION
2018 Fall / Winter
Looking to party this holiday season? Our team is excited to announce a few fabulous complimentary inclusions for our early bird planners. Book an event and submit your deposit by August 31st to receive a free add-on of your choosing. Whether it's for drop-off or a fully staffed event, grab 50 of your closest friends to celebrate in style! Our 2018 Holiday Menus PDF has all the details, download your copy today!
2018 SUMMER
Drop-Off Menu
In addition to our Simple Style Menu, we have seasonal delights for you! These  Summer-inspired menus offer the best of fresh fruit, seasonal vegetables, and even some trendy ideas for in-office catering!
Download Now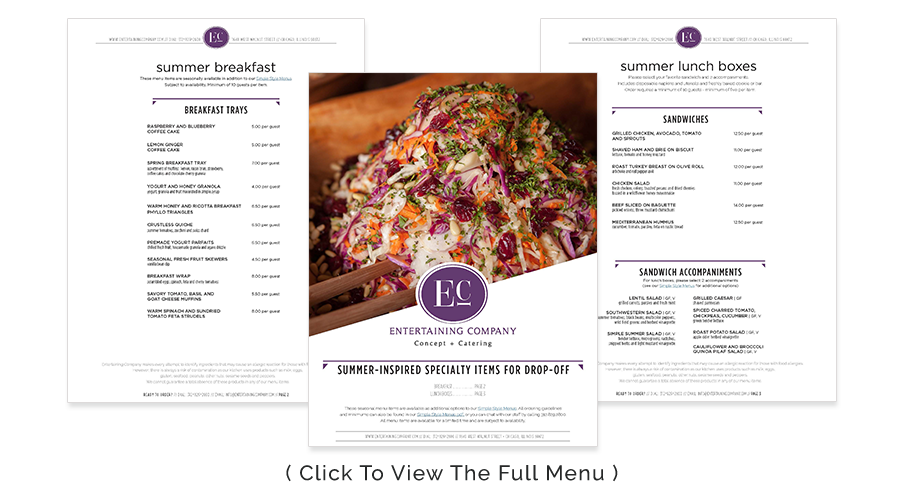 Party Menu Ideas
2018 SUMMER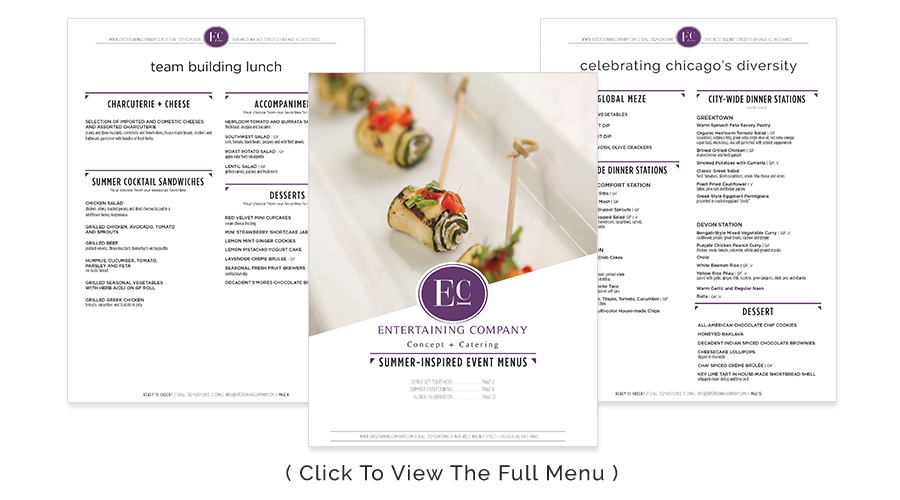 Whether you're hosting a milestone birthday or toasting your team, these Summer party packages offer what you need to keep your guests entertained and impressed with an elevated menu at home or in the office.
Download Now