Spirit Free Indian Style Cocktails
Our Beverage Manager, Tom Sierra, needed to get creative with the spirit free cocktails once we started catering so many South Asian Weddings. Since we started catering Modern Indian Celebrations back in 2001, our team has learned a great deal about various cultural traditions. We learned that many South Asian families don't serve or consume alcohol for any type of event. Even families that do consume alcohol, will want to go alcohol free after a wedding ceremony, for instance.  Fun and creative "signature mocktails" need to be on the menu! That is why we have perfected the Mangolicious drink that is always a crowd pleaser.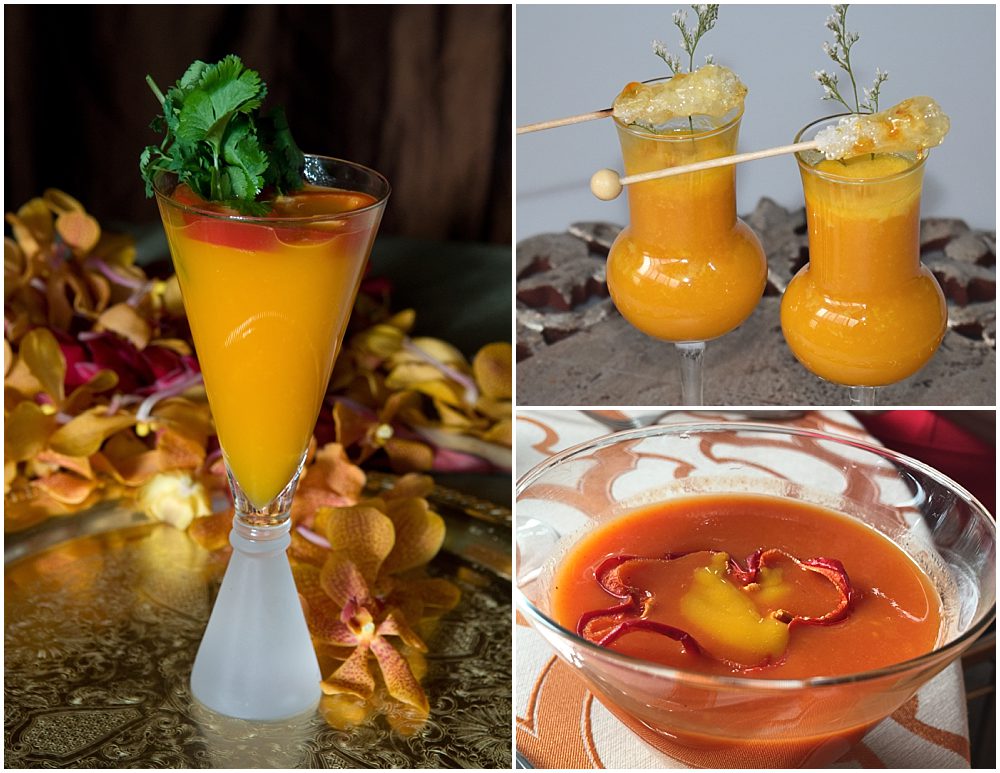 The Mangolicious mocktail is a mixture of fresh mango puree, squeezed lemon juice, honey for sweetness and greek yogurt to give it the traditional mango lassi thick texture. Garnishes vary depending on what is in season or what the client prefers. We've used dehydrated red pepper, mango slices, or caramelized sugar sticks.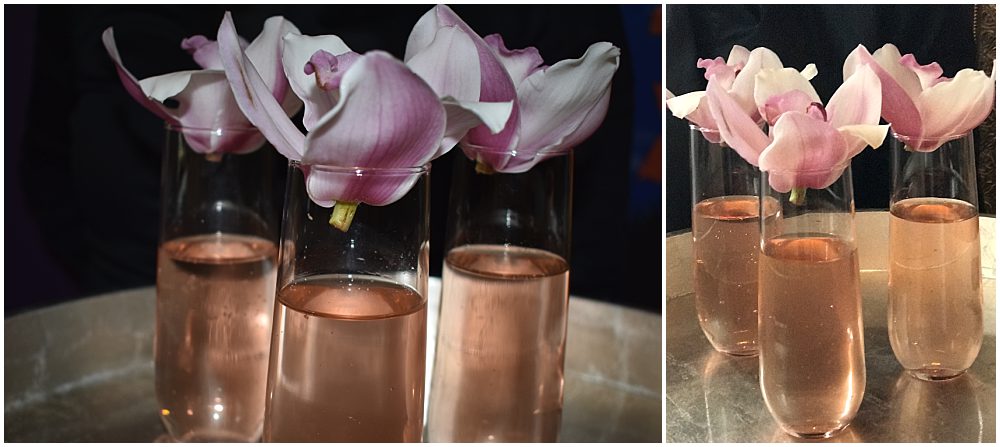 Recently, we catered an Indian wedding shower at Chez Chicago for a family who wanted elevated drinks without the use of alcohol. Our mixologist got creative with the garnishes to really "wow" the clients and their guests. Pictured above is a sparkling "rose" lemonade that has the beautiful color of a traditional glass of rose. The event took  place in early March making is easy for us to access these stunning orchids and use them as a dramatic piece atop the "mocktail".
Lastly, the citrus splash, is one of our favorite spirit free drinks. This mocktail is so light and refreshing making it great for all of your Spring or Summer celebrations. Fresh lime juice, infused with sugar cane, and a splash of orange juice are the ingredients. We've garnished the stemless martini glass with a piece of sugar cane dusted with pink sugar to give this drink a more festive touch.
See more if our spirit free drinks and Indian cocktail food here.